I'm Back!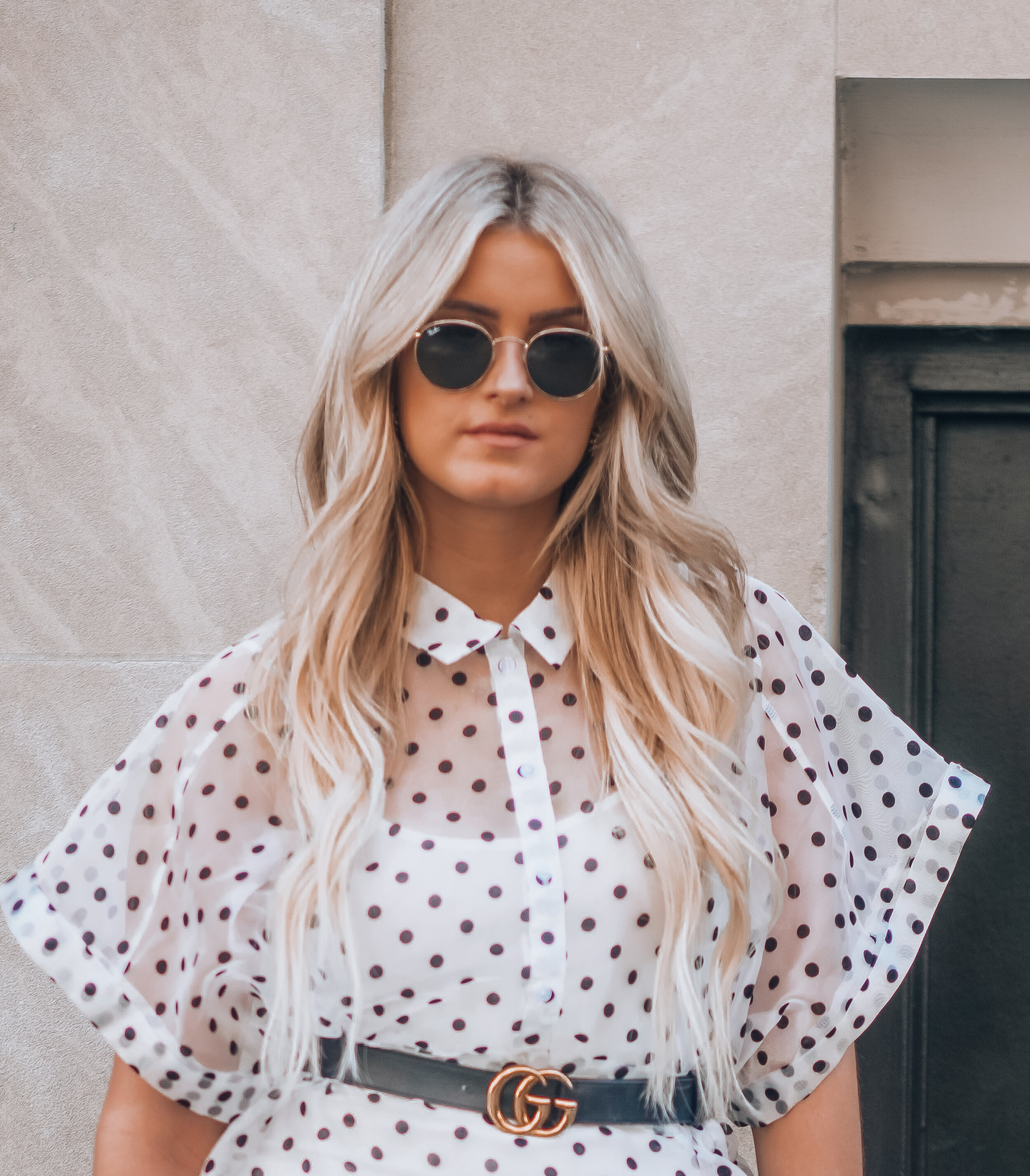 Betraying fashion principles one post at a time…
Welp! After a very (very!) long wait, I'm back and better than ever. It's been a few years since I've blogged so here's what you have missed:
I moved to NYC and have lived here for almost 5 years! They say I'm a true New Yorker now…but I'm still a Coloradan at heart!

I worked for a fashion and food editorial website upon moving here. I then became a manager at a fashion showroom in the Garment District, and most recently, I worked at a high-end retailer in the Meatpacking District. Needless to say, I've been a busy little worker-bee!

I have attended ALL but one NYFW thanks to the amazing relationships I have developed with some even better people while living here.

In 2017, we lost the greatest man I will ever know, my grandfather, Zadie. He's part of the reason I've stuck to my guns and stayed in NYC. Despite his desire for me to come back, he selflessly encouraged me to live my life for ME and ensured my family would support me no matter what. He was right! He always was, and I miss him dearly.

On a lighter note, my family GAINED the cutest little girl, my niece, Lexi!! She is the biggest blessing to our family thus far. I truly can't wait to play dress up with her and make her a teenie-tiny fashionista!

Currently, I am still living in Manhattan like any Serena Vanderwoodsen-wannabe would be. (Yes, thats a Gossip Girl reference.) As of May of this year, I have been filling my pockets by working at the coolest restaurant in NYC and a true Meatpacking District staple, Pastis!
Now that you're all up to speed, I wanted to say THANK YOU to each person who has encouraged me over the past few years to get back into this blogging thing. The support is truly my driving force for doing this again. The positive affirmations have helped me out of my little funk. Unfortunately, upon moving to New York, I PARALYZED MYSELF with the wrong mindset. I convinced myself that I didn't have a unique angle when it came to fashion blogging. I watched other ladies succeed with their pages, create insanely beautiful content, and come up with new and unique ways to showcase their personal style. Plus, they all had connections and access to finding photographers and videographers who were willing to work with them. Something I have found to be quite difficult here since most come at a hefty cost! Well, needless-to-say, I'm saying GOODBYE to that mindset. This is something I truly loved doing in the past. It gave me purpose and was fulfilling for my life and for my goals. I'm doing this because I made a sacrifice to move to NYC. I have given up a lot to be here including precious time that could have been spent with my grandpa during his last years on this Earth, moments with my siblings, parents, grandma, aunts, uncle, my niece and my friends. I'm doing this for you, Zadie, my angel in the stars. For my awesome family who asks for me to come back regularly but still supports me regardless, and most of all, for myself. I can't seem to give up on this dream just yet!
I'm not sure if I have the right angle or if anyone will listen to me, take advice from me, or even take me seriously. But this is something I have decided to do for me and I hope YOU, the reader, will get as much out of it as I will.
These posts will contain content only from MY PERSPECTIVE. All fashion suggestions and styles will showcase my personal style and opinions. Nothing I post is fashion "law" or based on any fashion rulebook. I realize that by doing this again, I will RE-OPEN the doors to potential negativity. I ask that those who wish to spread hate and anything but positivity, keep their opinions to themselves. This page matters A LOT to me. Fashion matters A LOT to me! What may work for me, may not work for all, and that is okay!
And with that, I present to you, the NEW AND IMPROVED fashion blog, The Rene(e)gade by Renee Goodman.